Three major factors drive this issue:
Students are often placed inaccurately into "developmental" mathematics courses that are below their ability to perform.

Traditional entry–level math programs are not aligned with students' mathematical needs.

Long developmental course sequences decrease students' chances of completing a credit–bearing math course.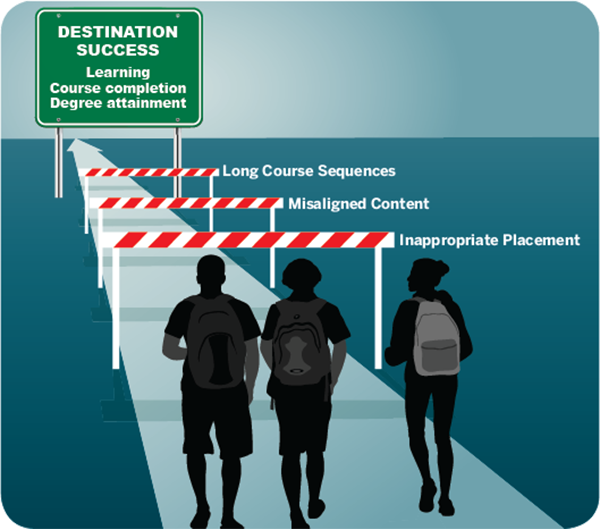 LEARN MORE: Read The Case for Mathematics Pathways
Dana Center Mathematics Pathways (DCMP) aims to help address this challenge by assisting states, higher education systems, and institutions with implementing new course sequences that adhere to four principles:
PRINCIPLE 1: All students, regardless of college readiness, enter directly into mathematics pathways aligned to their programs of study.
PRINCIPLE 2: Students complete their first college–level mathematics requirement in their first year of college.
PRINCIPLE 3: Strategies to support students as learners are integrated into courses and are aligned across the institution.
PRINCIPLE 4: Instruction incorporates evidence–based curriculum and pedagogy.